Resources
Are you Maximising your B2B Digital Marketing Opportunities?
Jump to Whitepaper Download
This B2B digital marketing Whitepaper discusses vital, but often ignored, digital tools and tactics that support and enhance some of the most popular current business to business marketing campaign strategies that are commonly used in B2B, including Account Based Marketing (ABM), Marketing Automation, Customer Persona Targeting, PR & Comms, Content Marketing and Community Based Marketing.
If you're running marketing campaigns using any of the standard strategies or tactics above, then this Whitepaper explains how the success of each of these activities can be elevated and deliver improved ROIs by using additional digital tools.
B2B digital marketing has become increasingly more challenging in recent years. With old techniques being over-used to the point of abused (read our post on the most abused strategies… you'll never believe point 6!) todays marketeers need to make sure they review their strategies when maximising their B2B digital marketing opportunities.
In addition to over-saturation many parts of our industry have faced budget constraints as companies look to recoup money lost during the Covid-19 pandemic. This has meant that traditional and digital marketeers need to demonstrate ROI now more than ever.
However, this short-term restriction should be looked at in the wider context. Online activity surged over 2021, with the digital advertising sector reporting a 12.2% increase in revenues. Digital is proving once again to be leading the way in marketing and this is even more so as we look beyond the pandemic.
To that end we have put together our six core tactics within this marketing Whitepaper that you can use to maximise your B2B digital marketing opportunities.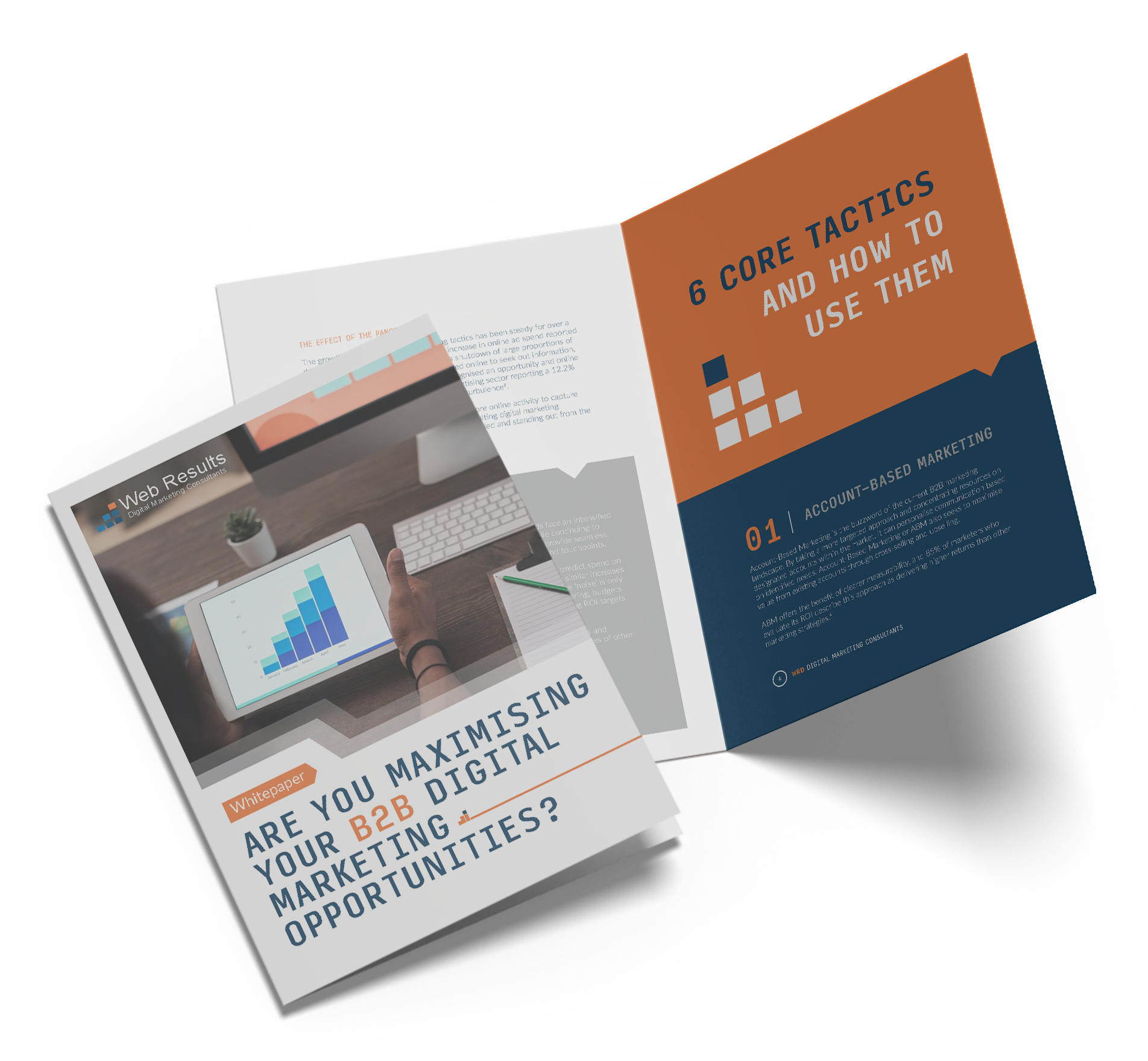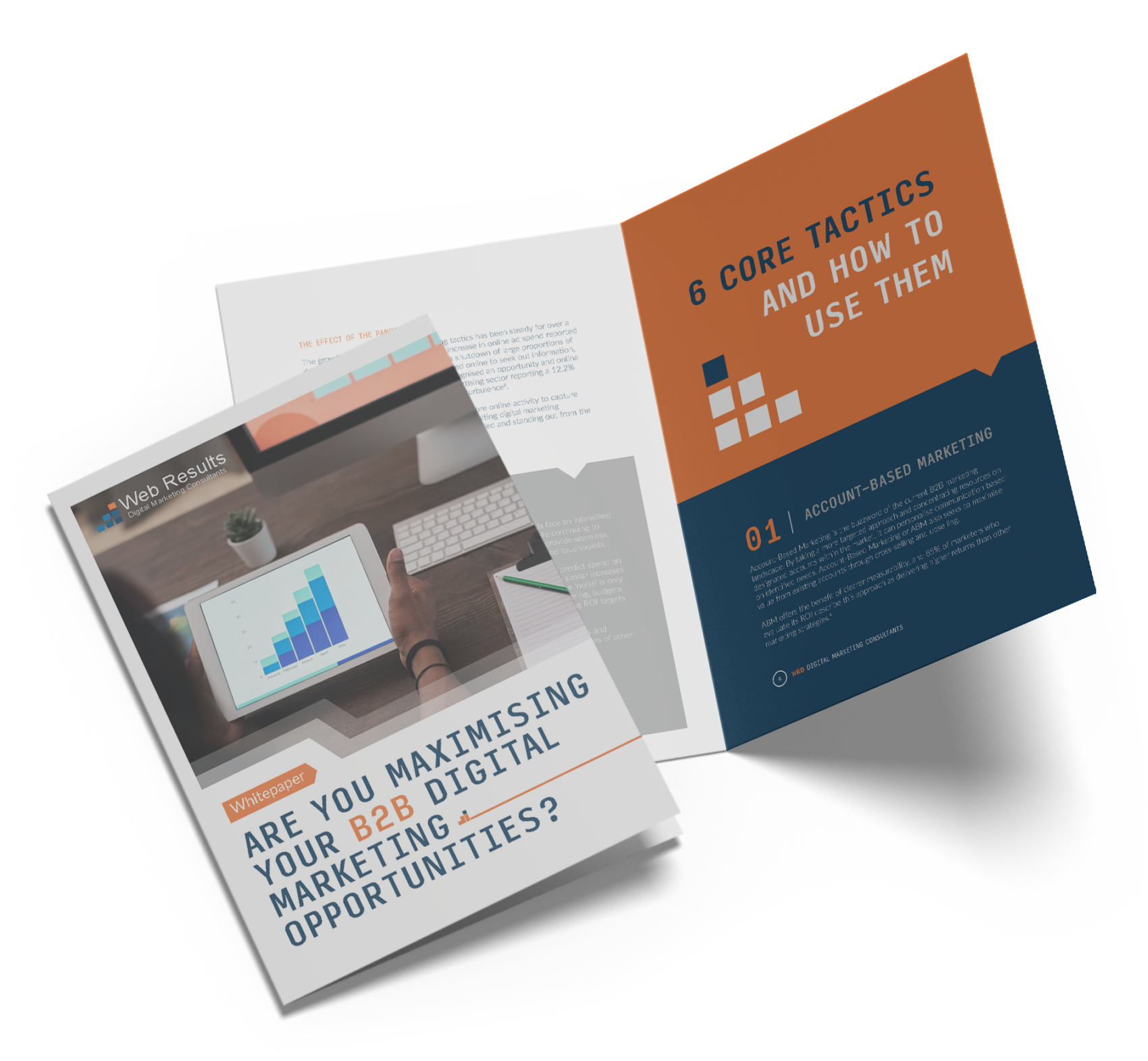 Are you Maximising your B2B Digital Marketing Opportunities?
You're just a step away from downloading our whitepaper.