Resources
7 Core Digital Strategies for the Sports, Leisure & Fitness Industry
Jump to Whitepaper Download
The COVID-19 pandemic has created an unexpected acceleration towards digital, with demand for sports, leisure and fitness equipment higher than ever before. Can your business afford to be left behind?
The sports, leisure and fitness sector was one of the hardest hit by effects of lockdown. Bricks and mortar stores and leisure facilities of all types closed, and any form of team activity was prohibited. However, there is also considerable potential for growth, and long-term business stability, for those who are prepared to take on the virtual world, strengthen their digital strategies and entice fitness enthusiasts into purchasing their products and services online.
Our free whitepaper shares 7 core digital marketing strategies that can, and should, be used in the fitness industry to support digital activity and build a stronger online position for improved business stability moving forwards.
In this whitepaper you can expect to see the following:
An overview of the sports, leisure & fitness industry pre and during COVID
The challenges faced by the fitness sector as we negotiate these uncertain times
The importance of digital marketing for the fitness industry
Key inbound digital marketing strategies for the fitness industry
Key strategies for boosting website conversions & lead generation in the fitness industry
An overview of how using these strategies can enable you to become digitally stronger for the long term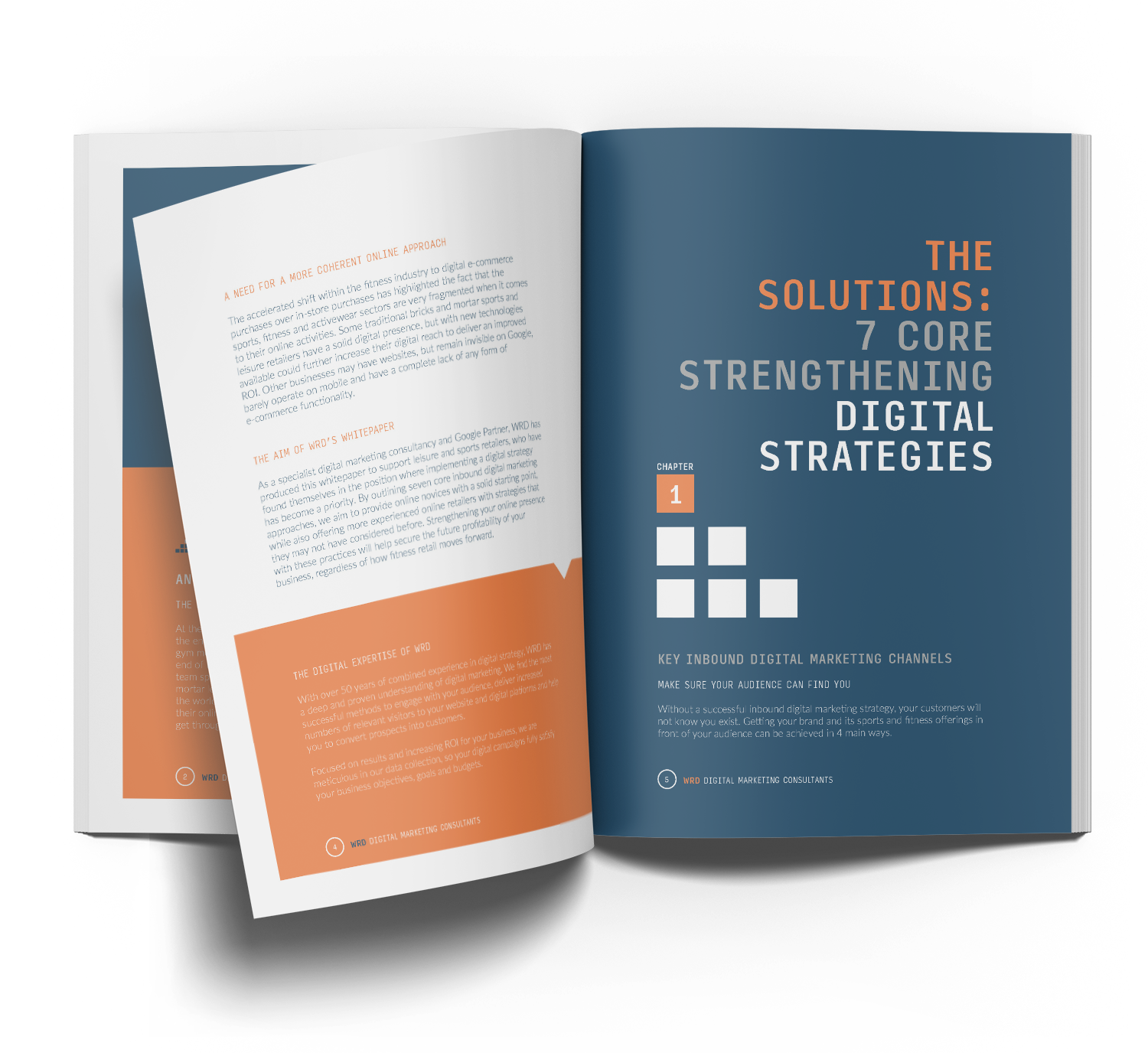 7 Core Digital Strategies for the Sports, Leisure & Fitness Industry
You're just a step away from downloading our whitepaper.