Luxury London Makeup Brand
WRD helped to launch this luxury London makeup brand into the highly competitive cosmetics market. This digital marketing case study highlights the achievements of our SEO and Paid Advertising teams who increased the client's organic search and paid revenue by 1,317% and 3,668% respectively (when comparing the 9 months prior to WRD being appointed, to the most recent 9 months). WRD also delivered a 323% increase in the Ecommerce Conversion Rate for these channels. In addition to this, WRD's development team migrated the client's ecommerce website to the Magento platform, significantly improving the mobile performance of the site, its user interface and user/conversion journey.

3,668% Increase in PPC Revenue
Download PDF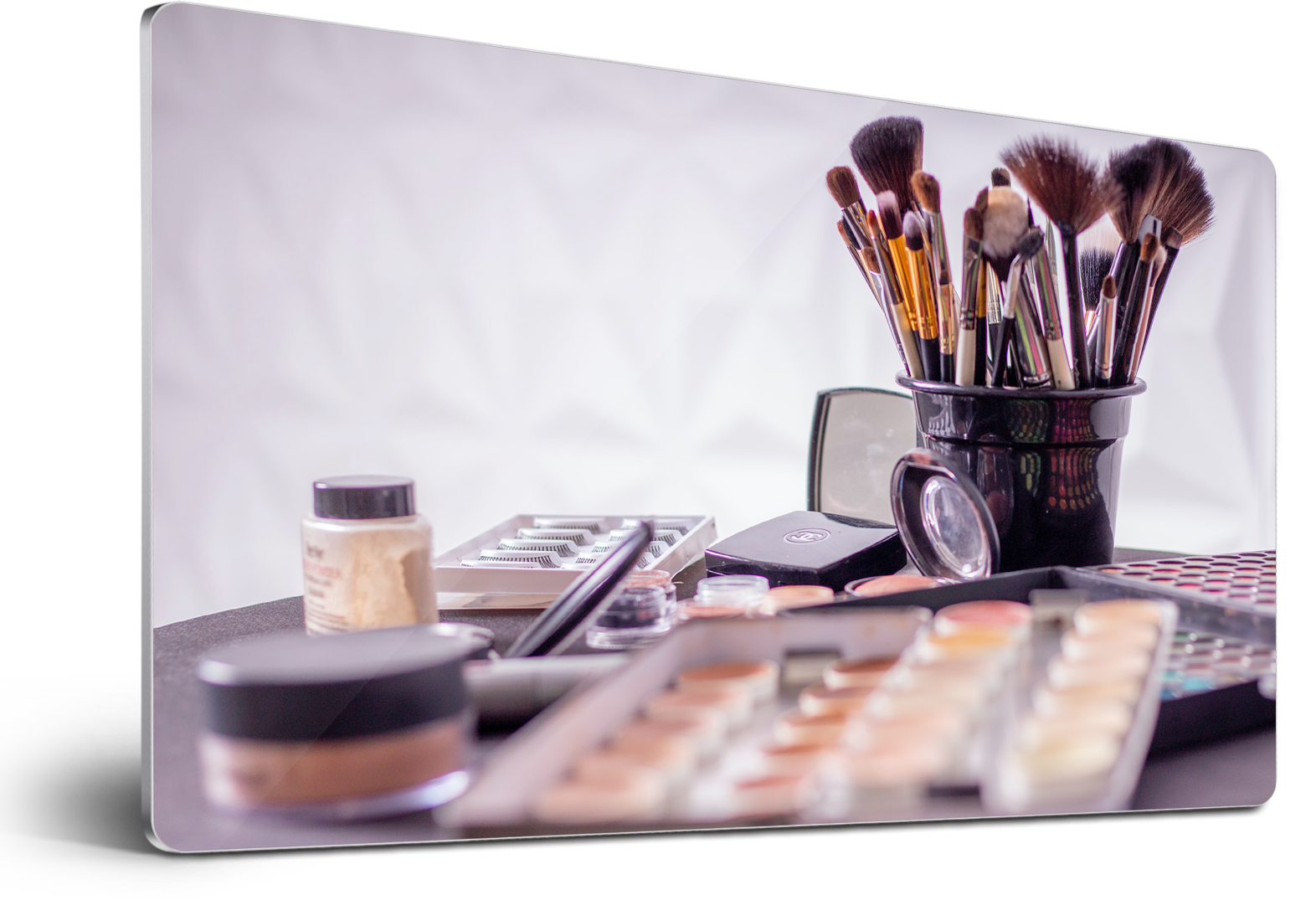 Who Are They?
The client is a London-born, luxury makeup brand with a mission of simplifying makeup and enabling women to develop their own individual style.
What Were Their Objectives?
As newcomers in the incredibly competitive cosmetics market, our client required specialist support to increase their online visibility and brand awareness, with the key objective of driving sales from new and repeat customers, whilst retaining a strong and positive Return on Ad Spend (ROAS).
Prior to appointing WRD, the client had run PPC and SEO in-house with disappointing results. ROAS was 0.02 for their ad campaigns, with an ecommerce conversion rate of 0.11%.
Organic rankings (including brand terms) were performing very poorly, and organic traffic volumes were negligible.
WRD were brought in 9 months after the brand's initial launch to completely revamp all the paid media and advertising campaigns, and initiate a full spectrum of onsite, offsite, and technical SEO changes in order to significantly increase e-commerce sales and drastically improve ROAS.

445% Increase in PPC ROAS

323% Increase in e-Commerce Conversion Rate

1,317% Increase in Organic Search Traffic

900% Increase in Organic Revenue
What Did We Do?
Upon commencing activity, WRD ran a full technical SEO audit across the site, alongside a complete audit of the existing PPC campaigns.
Technical SEO fixes (e.g., implementing Schema, image optimisation, improving site speed etc.) were implemented as a result of the findings from the SEO audit and the Google Ads campaigns were totally rebuilt in order to follow best practice and support improved performance.
WRD ran dedicated keyword research to identify the key search terms/keyword themes and topics to target within the SEO and PPC campaigns. Alongside the research project, WRD audited and corrected the existing Google Analytics set up, including creating Goals and implementing Google Tag Manager.
Heatmap tracking was implemented in order to better understand the user experience (UX) and user interface (UI) elements of the site, and Conversion Rate Optimisation (CRO) commenced which included analysis of the shopping/checkout process focussed on improving conversion rates and lowering shopping basket abandonments.
The SEO team initiated the ongoing onsite content optimisation process (textual & video content) and began running a competitor analysis and tracking project in order to understand how larger and more established competitors approached their digital/online activity, including user journeys, up selling/cross selling tactics, shopping and checkout processes, messaging and SEO strategies.
The client's YouTube channel was also fully optimised for increased visibility, video watch time, view duration, audience retention and click throughs, with recommendations also provided to the client on future video (and textual) content requirements, based on the user engagement data and client objectives.
To support these improvements WRD's development team migrated the website from the Shopify CMS to Magento, which included enhancing the product page designs and layouts, improving ecommerce and marketing features, building and adding additional bespoke user functionality, and improving and streamlining the shopping and checkout journey in order to increase conversion rates. The development team were supported by the SEO team during the launch process providing support in areas such as 301 redirect mapping and transferral of code and content optimisation to the new site.
The SEO and PPC teams also supported the client with activity around their specific Influencer campaigns (launches and on-going Influencer campaign support) as well as promotional campaign activity (e.g., Black Friday sales) in order to ensure ecommerce sales increased as a result of the client's investment in these marketing and brand awareness activities.
PPC Campaigns
WRD's PPC team focussed on both brand awareness and sales to make sure we reached a broad audience who were genuinely interested in their product range. When it came to Google Search ads, our main goal was to increase ROAS with our brand campaigns and to support the client's ongoing influencer activities.
Display campaign tactics included a generic brand awareness campaign which reflected the website's focus product range (which was updated on a monthly basis), as well as promotional display campaigns to support their ongoing sales events throughout the year.
Our Google Shopping target was to significantly increase the client's ROAS from this channel. The PPC team focussed on their best-performing products through standard Google Shopping campaigns, whilst Google Smart Shopping campaigns were running to provide us with valuable data on product seasonality, and to identify products that performed well in any given period (so that they could be added to the standard Shopping campaigns). Video advertising also formed part of our PPC tactics to support display, through YouTube's highly relevant placements.
In the time we have been working with the team at WRD they have transformed our online presence and significantly increased online revenue. Organic traffic and revenue have grown by over 500% and 900% respectively compared with last year alone, and our paid search revenue and ROAS have seen improvements of almost 600% and 445% in the same period. We are very pleased with the results of the partnership so far and look forward to what the next year has to bring.
Client Ecommerce Project Manager
Client Account Management & Reporting
Detailed reports from the SEO and PPC teams were provided on a monthly basis, which reviewed the ongoing performance improvements, analysed data trends, and also provided recommendations for both channels, based on client objectives and data insights.
Regular client/agency calls and meetings ensured all involved in the campaigns and projects understood upcoming plans, campaigns, priorities, and areas of focus for the coming months and quarters.
This full service, comprehensive campaign approach delivered the client with incredible results that continued to improve quarter on quarter and year on year.
What were the results?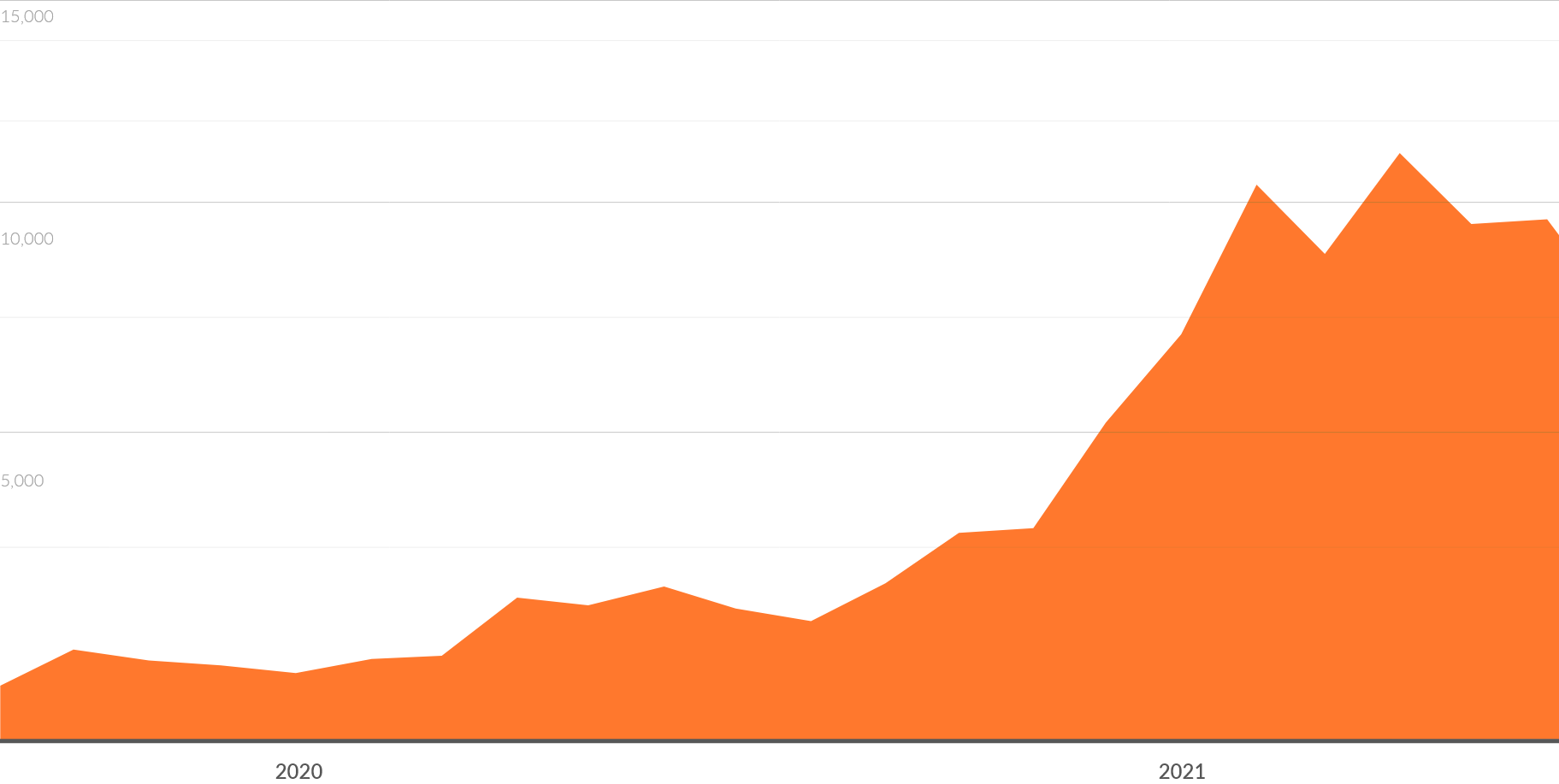 Organic Search Users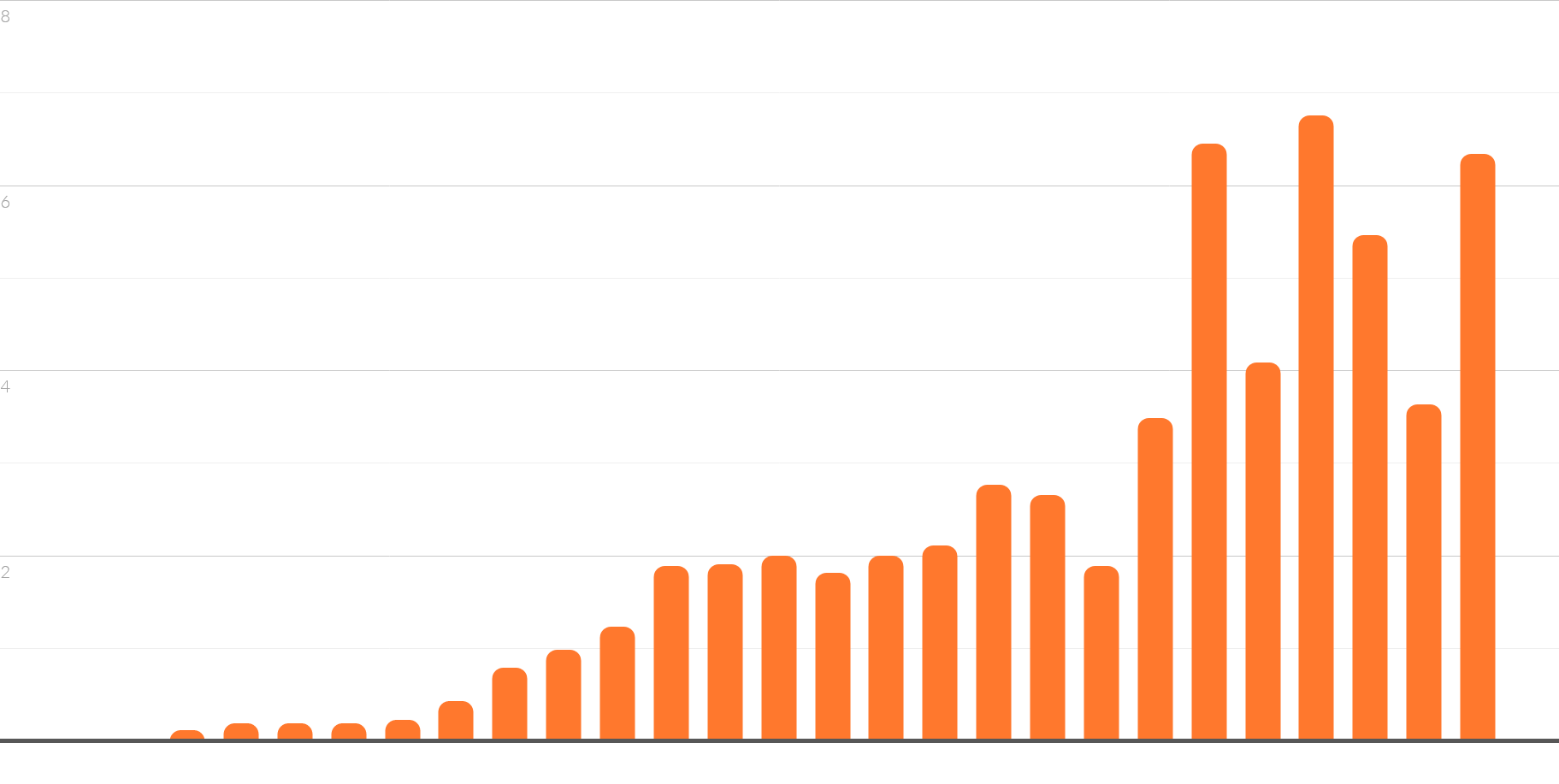 PPC ROAS
To find out more about how WRD could help you dramatically improve your online performance contact us for an initial consultation.
---
What Our Clients Say
"Over the last couple of years, Web Results Direct have increasingly become invaluable in implementing a multi-national, multi-company digital transformation. Initially contracted to assist with SEO and develop an additional website to cover a growing product offering. Now
WRD are an integral part of global campaigning, providing advice at all points from planning through implementation to analysis
. Most recently, developing and managing multiple paid advertising campaigns, in over 10 languages, across a variety of platforms and providing us with ongoing analysis in order to get the most out of our efforts. We view the team at WRD as an extension of our own"
"Working with you all has been a great experience and we've learned so much.
Together we grew our UK business and demonstrated to the Group enough confidence for them to authorise a significant acquisition
- this is a huge achievement and your part in this should not be under stated"
"We hired Web Results Direct initially to look after SEO for our website, and at the end of the first year,
we celebrated our best year ever for web sales
. We then gave them responsibility for our PPC campaigns – a tall order given the high targets we needed to achieve. However, they not only hit the target, but exceeded it, delivering a 38% increase in average ROI for the year."
"I'm writing to tell you how pleased I am with the service you're giving UPS Systems PLC. When you first pushed up our PPC results, we were pleased. We were even happier when you saw a couple of opportunities for us to improve them. So much happier, in fact, that we gave you responsibility for our organic search optimisation too. That also improved substantially, and you've recently made suggestions based on more new opportunities which are paying off again. Your quarterly reports aren't just regurgitated screenshots but show you've thought carefully about our visitor results before mailing us.
You unfailingly make a follow-up call to check that your perceptions make sense to us and that we understand the changing web marketing landscape.
I was pleased to be able to recommend your services to an acquaintance recently. I told her that WRD is our most professionally run services supplier. That's not just my view – it's the view of our whole senior management team. Please keep up the good work!"
"I've worked with Web Results Direct now for some 12 years and
they have been nothing but exemplary the whole time!
My brief for our internet marketing partner is quite straight forward. I require a company that works efficiently and ethically for the long term gain and that breaks all the jargon surrounding it into layman's terms with clear and concise reporting. Web Results Direct fulfill this brief perfectly! "
"We had an opportunity from a website enquiry confirm yesterday - worth £xxK. We've no doubt that
this is down to your management and refinement of our SEO and PPC
. Thank you!"
"I have to say, you guys have done an
amazing job with our SEO
. We are very satisfied with all your work. It's so refreshing working with an agency that totally understand what we do."